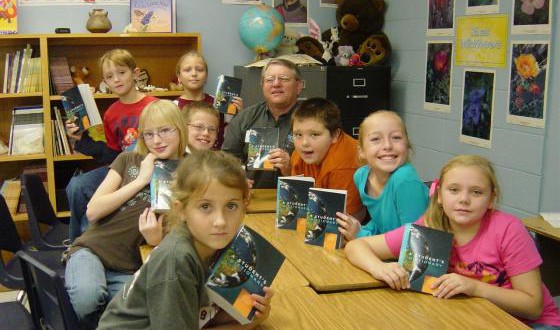 Bowie and Nocona Rotary Clubs partner with Atmos Energy for Dictionary Project
Atmos Energy, the Bowie Rotary, and Nocona Rotary Club joined together to furnish dictionaries to the 3rd and 4th grade students in Montague County.
For Atmos Energy and its employees this was a very rewarding project. As the picture indicates the students were very happy to receive a dictionary of their very own. Both Rotary Clubs look forward to continuing this project in the future. This was one of the best projects our club has ever participated in.