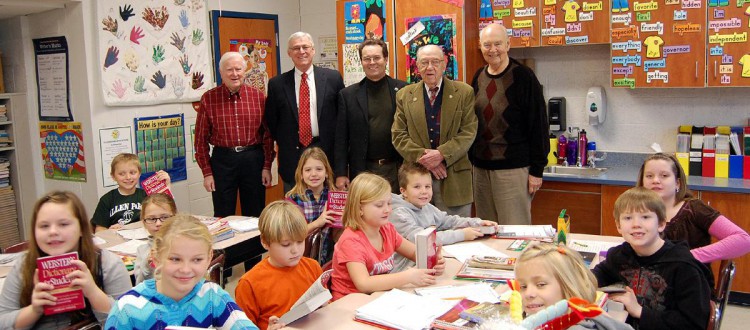 Kiwanis Club delivers dictionaries to third graders
The Kiwanis Club of Allen Park visited elementary schools in the city to deliver dictionaries to third graders.
Kiwanis Clubs across the nation participate in The Dictionary Project, which is based in Charleston, S.C.
It began in 1992 and, since then, more than 14 million third graders have received dictionaries.
The project targets third graders because, according to the local project chairman David Goodwin, studies show that it is a critical age to encourage growth in vocabulary.
"We make sure that the third graders all get dictionaries," he said. "It becomes their book that they keep for future years."
Kiwanis members presented dictionaries to 368 students in 14 classes at five elementary schools: Arno, Bennie, Inter-City Baptist, Lindemann and St. Frances Cabrini.
"The kids were very excited to look up words on their own," Goodwin said. "The teachers were pleased that students will have their own dictionaries to help with homework assignments."
Contact Staff Writer Peter Jurich at pjurich@heritage.com or 1-734-246-0867.