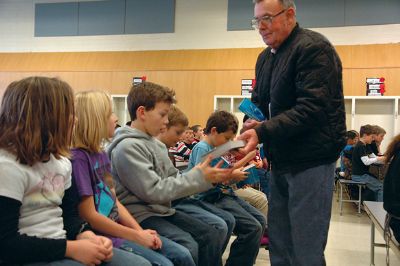 Kuna project delivers dictionaries to Kuna third graders
Now in its sixth year in Kuna, The Dictionary Project is distributing 457 student dictionaries to every third grader in the Kuna school district and Falcon Ridge Charter School.
Sponsors were distributing the dictionaries at Kuna school district schools on Wednesday, Dec. 8, and will present them to students at Falcon Ridge Charter School soon.
The sponsors who made possible the donation of the free dictionaries to every third grader in Kuna are: Kuna Grange #59 , Meridian Kiwanis, Kuna Melba News, Rob Morris #63 OES, Kuna City Council member and local business owner Rich Cardoza and Kuna Mayor Scott Dowdy.
Don and Mary Johnson of the Kuna Grange again organized the local effort.