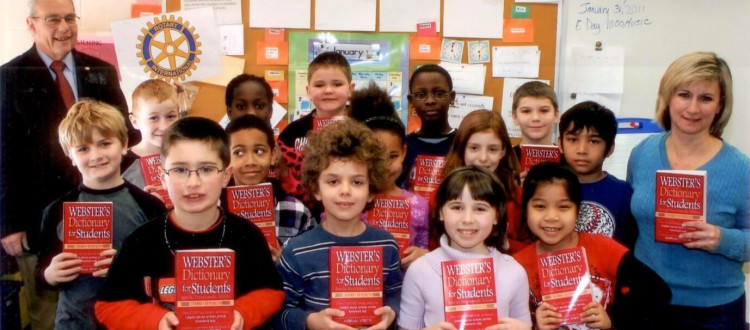 Rotary project helps students & teachers
The Rotary Club of Manchester, CT, has distributed dictionaries to Manchester's third graders for six years now. Distributing these dictionaries at a crucial point in students' intellectual development helps to reinforce the lessons that the schools are trying to teach. The schools' administrators, teachers, and students are delighted that each child will have his or her own personal dictionary to use in school and at home for many years to come.
This project includes thirteen public, private, and parochial schools and has been made possible by grants from Rotary District 7890 and the Mayor's Program for Manchester's Children.