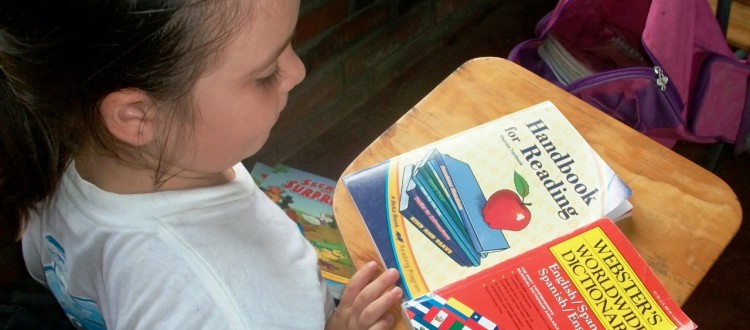 Children in Honduras receive dictionaries
Ken Lavy of Camden, Indiana, traveled to Honduras with a church group and visited White Dove School, where he distributed Spanish/English dictionaries to the children. This is his second visit to Honduras, and the people always ask him to bring more dictionaries when he returns. The cost of the dictionaries is provided by Ken's business, Lavy Windows.
Ken received the following letter from a representative of the school:
"Dear Ken:
Once again, we would like to thank you for the Webster Dictionaries you brought to the children of the White Dove Bilingual School in Santa Clara, Petoa, S. B. Honduras.
It has become an amazing tool for these children, they enjoy searching for new words and you should see their faces when they find a new word. Not only the children are enjoying their new tool, but also the teachers find it very helpful and beneficial.
Thank you Ken for making the difference in these children and this community.
May God continue to bless you and your family.
Arturo
ACS"