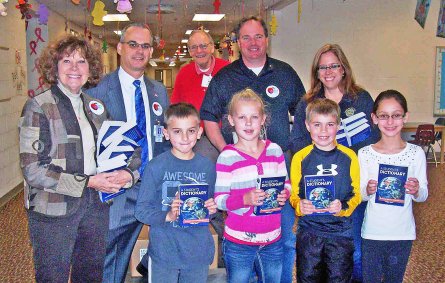 Rotary Club of Darien donates dictionaries to Darien and Lemont third graders
The Rotary Club of Darien gave each third grader in Darien and Lemont schools their own dictionary as part of its annual Dictionary Project.
The club, which serves both Darien and Lemont, hosts the annual project to promote education and literacy. Funding for this project comes from the club's annual auction.
"In first and second grade students learn to read," Brian Andersen, club member and former district governor said in a press release. "In third grade, they start reading to learn."
This year's program distributed 532 dictionaries in Darien and 175 in Lemont. Since the program's inception, more than 5,300 dictionaries have been distributed to nine schools.
For more information on the dictionary project, visit www.dictionaryproject.org
To learn more about the Rotary Club of Darien visit www.darienrotaryclub.org.