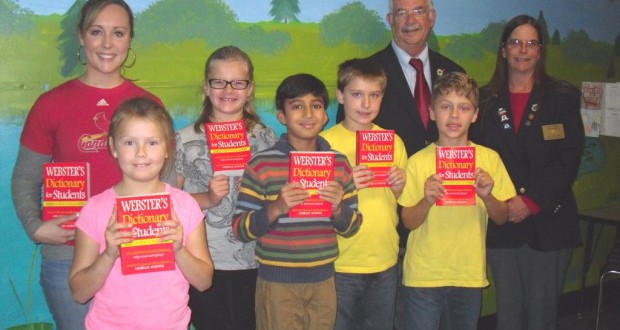 Elks provide dictionaries to students
Among the many youth activities Ellisville Elks Lodge 2664 supports is its dictionary project. The mission is to distribute dictionaries to third-grade students in the community. Third grade is the focus because it is a time when students are encouraged to think and write creatively, so a dictionary becomes a useful reference tool.
The Ellisville Elks Lodge has presented about 1,800 dictionaries to third graders during the past six years. This year, dictionaries were presented to students at St. Clare of Assisi Catholic School in Ellisville, and to Pond, Woerther, and Ballwin elementary schools in the Rockwood School District.
Elks exalted ruler Patty Toben and youth education chairperson Don Benjamin distributed the books.