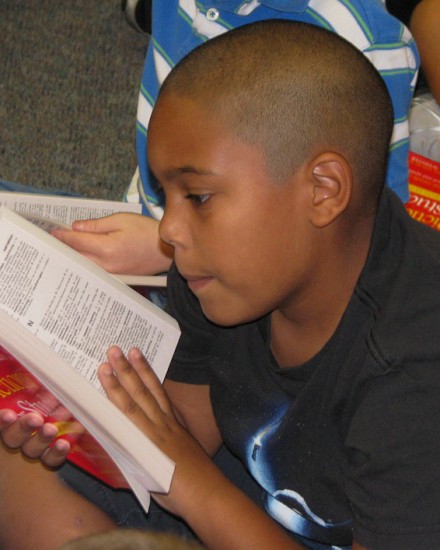 Continuing a project that's older than this year's recipients, the Cayce-West Columbia and West Metro Rotary Clubs presented students at Congaree Elementary School with gifts they'll use for years.
The Wayne County Community Foundation has a longstanding dedication to the education of students in Wayne County, and the Foundation's Dictionary Project places that interest directly into the hands of its young people.
BASSETERRE ST. Kitts, October 18th, 2013 -- One of the very significant and important Projects for the Rotary Club of St. Kitts for the year 2013 – 2014 is the Dictionary Project.