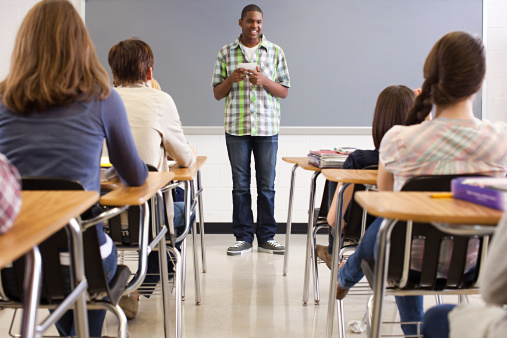 Useful Tips for Presenting Dictionaries to Students
If you are wondering how to present to grade-school children, here is a sample presentation from the Kiwanis Foundation of South Lyon. This message is delivered verbally to students by Kiwanis members when the books are distributed. Students are also informed of the vast array of information contained in the dictionaries, which really excites them.
To the 3rd Grade Students of Dolsen Elementary School:
The Kiwanis Foundation of South Lyon is very pleased to present each of you with your own personal dictionary to use in all of your studies in school and at home. We are also giving dictionaries to the 3rd graders in all of the other elementary schools in the South Lyon Community School system.
As we give you this gift, we would like to give you a little lesson on how important a dictionary is as a tool. A "dictionary" is a collection of all the words used for speaking or writing in a language such as English. But we should also ask ourselves
what is a word
? Your dictionary will tell you a word is a
sound
in speaking, or a
symbol
in writing, that has a
meaning
that you can share with someone else.
Words are very powerful. You can use words to let someone else know what you think and what you feel. With words, you can paint pictures in other people's minds. When you describe to your mom and dad, or to a friend, an experience in you classroom, or in a game, or on a field trip, you can color it in with words that help them understand exactly what happened and how you felt about it. Just think of all the things you can do with words:


You can also use words to describe what you see with your eyes, hear with your ears, feel with your fingers, taste with your tongue, or smell with your nose;


You can use words to make someone laugh and be happy, but if your not careful, you can use words to make someone cry and be sad;


You can use words to warn someone of a danger; you can use words to call for help;


you can use words to tell a story about something true, or tell a story about something you made up, like a scary Halloween story.


Words are very useful and they are also much fun. The more words you know, the more fun you can have with them. We hope you will use your dictionary to learn as many words as possible, and to have a lot of fun using them.
Best wishes,
Your Friends in Kiwanis