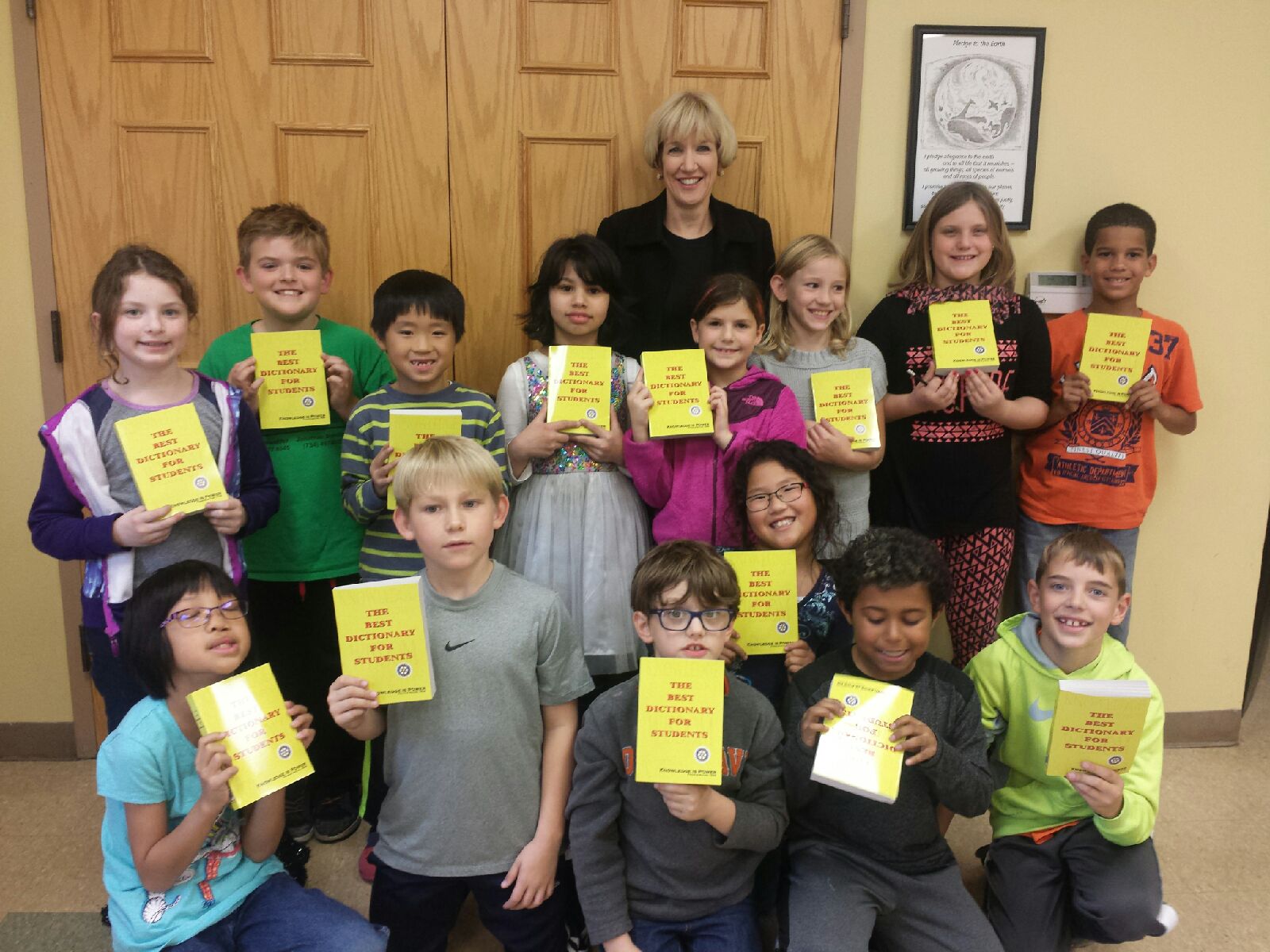 mead·ow /ˈmedō/, noun: land that is covered or mostly covered with grass and often wild flowers

"In a meadow full of flowers, you cannot walk through and breathe those smells and see all those colors and remain angry. We have to support the beauty, the poetry, of life." Jonas Mekas, 1922 –

"It is the mind which creates the world around us, and even though we stand side by side in the same meadow, my eyes will never see what is beheld by yours, my heart will never stir to the emotions with which yours is touched." George Gissing, 1857 – 1903

pictured: Monroe Rotarian Susan Mehregan with the 3rd graders of Meadow Montessori School in Monroe, Michigan.

For almost 10 years the Monroe Rotary Club has participated in The Dictionary Project. Each year they partner with two other Michigan Rotary Clubs, Carleton and Dundee, to deliver more than 2,000 dictionaries to all 3rd grade students in Monroe County.