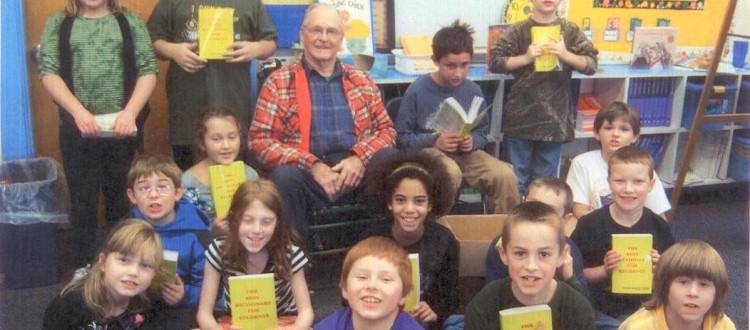 Thank you, Victory Grange!
Victory Grange # 538 presented dictionaries to third graders at Orland Consolidated School and Dedham School. Following are some of the letters they received from the Orland students.
Dear Grange,
Thank you for bringing us the very lovely Dictionary. It was very kind of you to take your time to bring them here. They are working well and I can usaly find the words that I feel like I need to find!
Sincerely,
Olivia Jane
Dear Grange,
Thank you for the little dictionary you gave us. They will be very helpful durring school and at home. I can use it for words I don't understand. This will be the best dictionary I have ever got in my life! I can't wait till I use it. I showed my brother how to use it and I said he could use it anytime!
Sincerely,
Suzanne
Dear Grange,
Thank you very much for the Dictionary. I love looking in it and finding words I don't know and then I read the discription and find out what the word means. Sometimes I test my parents and see if they know the meaning of a word. I love my dictionary.
Sincerely,
Lizzie