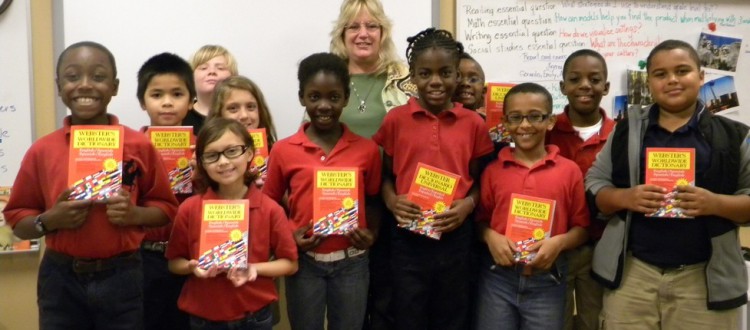 Otto Wettstein Jr. Pioneer Club promotes education
The Otto Wettstein Jr. Pioneer Club in Leesburg Florida has been busy during the last quarter of 2011. A scholarship grant in the amount of $1000.00 was awarded to member Betsy Trinder's son Austin, who is pursuing a career as a Veterinarian. The grant helped Austin purchase books and helped with some of his enrollment costs at Lake Sumter Community College. The grant is available each year to an active member's dependent. The grant money is donated to the club to be distributed to a qualified applicant by a private donor.
In November the club donated 120 Spanish/English dictionaries received from the nonprofit organization, the Dictionary Project. The club makes a donation to the project and our volunteers distribute the books. This year the books were donated to the entire 3rd grade at Thacker Avenue Elementary School for International Studies in Kissimmee, Florida. That school has a Spanish population of about 60%, and the class sizes are smaller, about 18 per teacher.The Rotary Club in the area distributed English dictionaries to all the 3rd graders in the district. Pioneer member Jo Myers worked with the principal Ms. Shana Rafalski and 3rd grade teacher Ms. Linda Levine to present the students with their personal dictionary. With 2 cases of dictionaries, Jo traveled 75 miles to Kissimmee to present them on November 1st. The students were surprised when she and the principal went into their classroom with the boxes. After the presentation, Ms Levine's class distributed the dictionaries to the rest of the 3rd grade students. Seeing eyes light up while reading definitions of new words and the enthusiasm and gratitude of the students receiving their gift made the project and the personal visit to the school all worthwhile. Jo also received thank-you notes from all of the students.