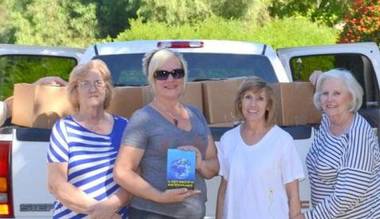 Riverside Republican Women Federated donates dictionaries
For the 10th year, Riverside Republican Women Federated delivered over 1,500 dictionaries to the third graders of the Jurupa Unified School District.
This project gives a dictionary to every third grader in the district. For many of these children this is the first book they can consider their own.
The Dictionary Project is only one of several Caring For America Projects the group sponsors. Caring For America consists of projects by all Republican Women Federated Clubs under the guidance of National Federation of Republican Women.
Other projects of Riverside Republican Women include scholarships, blankets for homeless children, aid to women's shelters, Toys for Tots and donations to veterans groups.